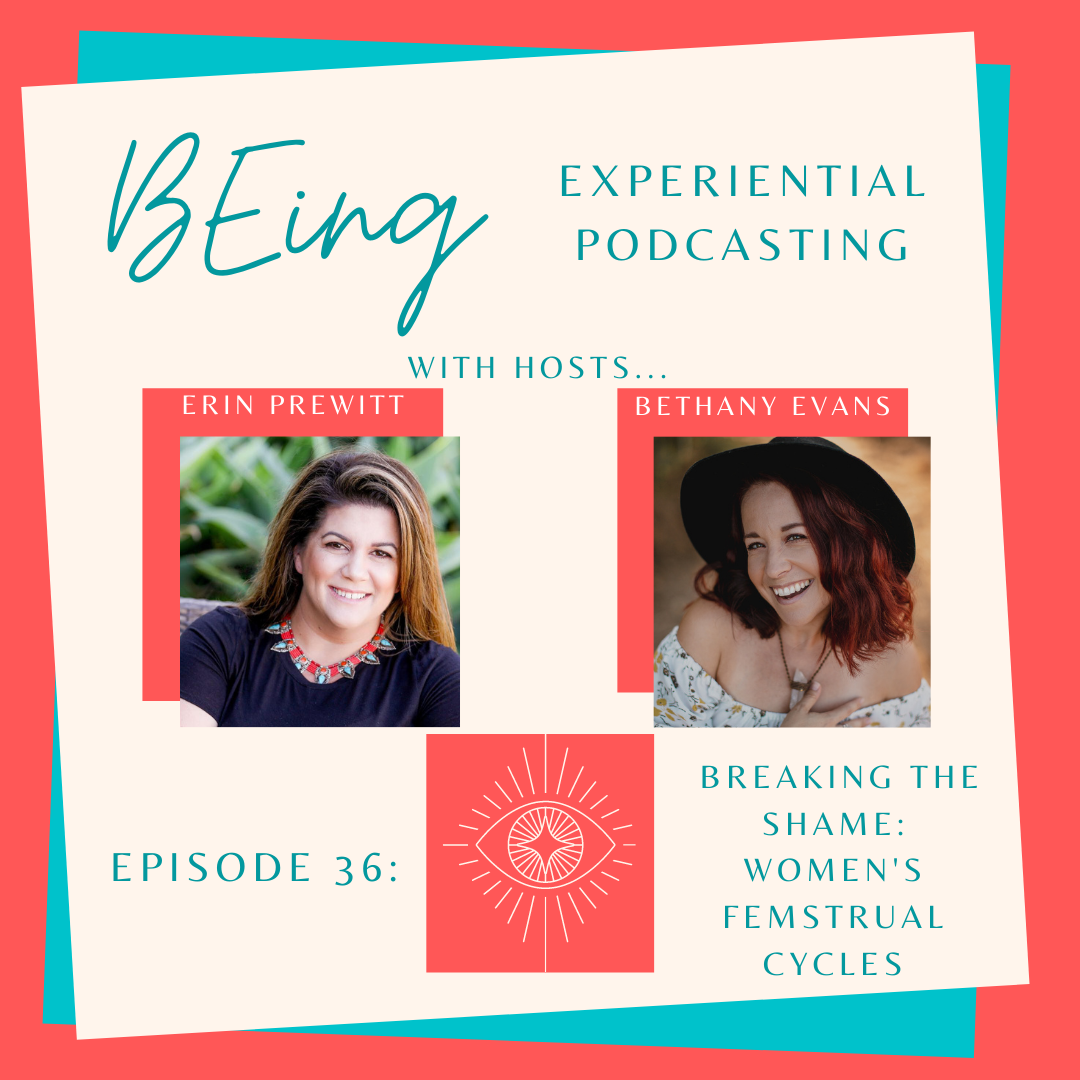 We are so excited to welcome you to the thirty-sixth episode!
BEing is where we are making podcasts come alive through what we call "experiential podcasting". Each episode we will provide our listeners with new, valuable content through our own experiences that you can then practice, integrate, and learn about to apply in your own life. It is our commitment to offer inspiring, insightful content that awakens your mind, body and spirit as a transformative experience.
Continuing their series around Breaking Shame, especially in women, today Bethany and Erin are talking about the shame women feel about our femstrual cycles and how to empower a new conversation around it.
Both Erin and Bethany have practices to share that have allowed us to love and honor our cycles instead of dread them, and we even have a bit of mystical magic to share around how our menstrual cycles are connected to the moon phases each month! 
They discuss:
What they feel the significance is of speaking more openly about women's bodies and cycles,

Erin coins the term "Femstration" during the recording and they give suggestion on how we can all change our language to honor women around these topics,

Their first experiences with bleeding and how they were supported,

Funny and embarrassing stories related to growing up while they were femstrating,

Plus a few practices, resources, and tips on how to connect and empower your own femstrual cycle!
**Where you can follow them beyond here and work with them directly: