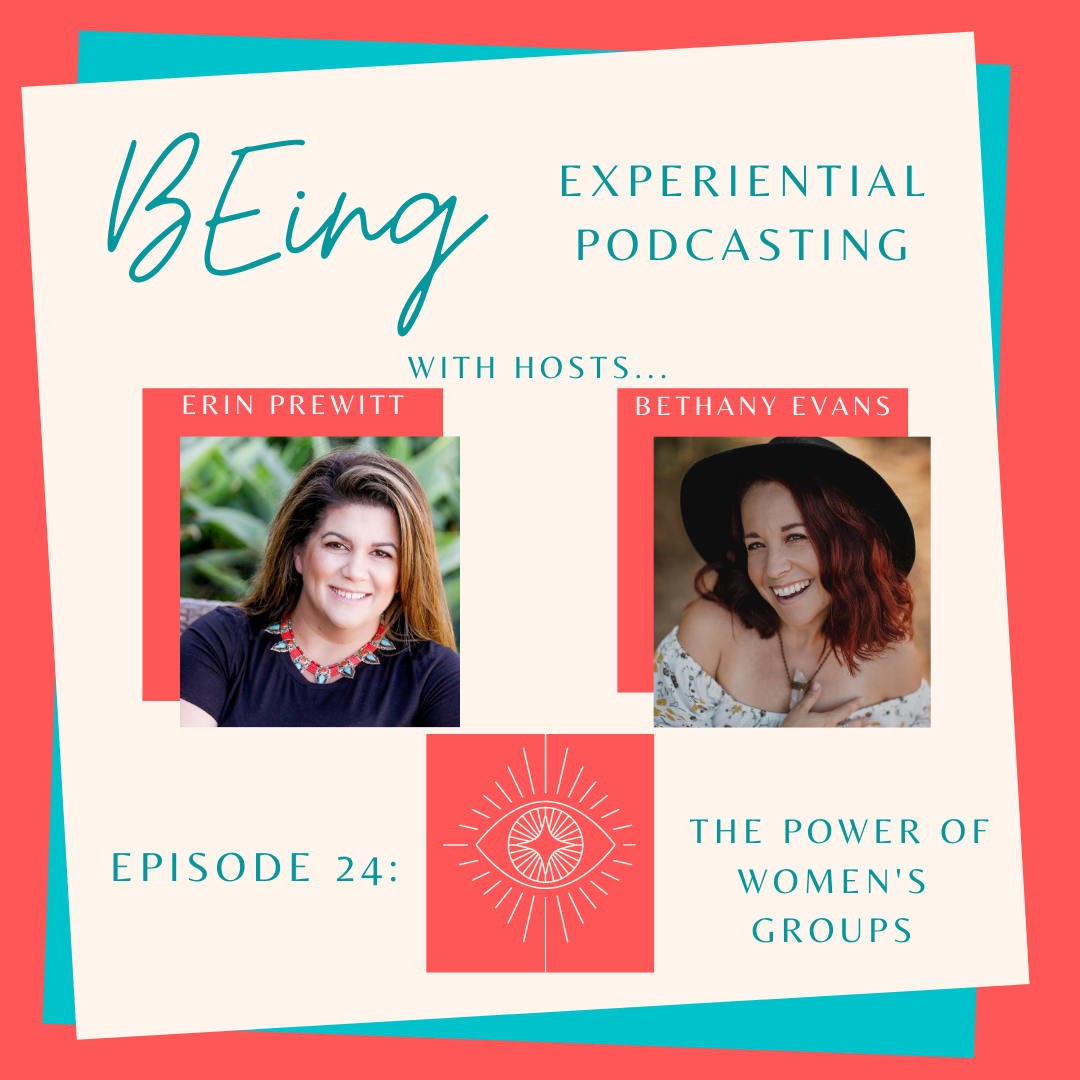 We are so excited to welcome you to the twenty-fourth episode!
BEing is where we are making podcasts come alive through what we call "experiential podcasting". Each episode we will provide our listeners with new, valuable content through our own experiences that you can then practice, integrate, and learn about to apply in your own life. It is our commitment to offer inspiring, insightful content that awakens your mind, body and spirit as a transformative experience.
In this episode, Bethany and Erin talk about the importance of having a women's tribe, community, or group for support along your journey! They discuss:
Why joining or creating your own women's tribe, community, or group is important on your journey as a woman,

Tips on how to create your own and what to look for when joining existing groups,

Examples of when having a women's group or community is beneficial and supportive,

Personal experiences and stories from Bethany and Erin, plus much more!
They started their first Book Club on the podcast!
If you would like to read along and be a part of the conversation in their Book Club, join the BEing Experiential Book Club - Reading Pussy: A Reclamation Facebook group where you can share your experiences and interact with Bethany, Erin and the women on the panel: www.facebook.com/groups/beingexperientialbookclub/
Stay tuned for the Intuitive Hits after episode where Bethany and Erin read Siv, a listener of the podcast!
**Where you can follow them beyond here and work with them directly: