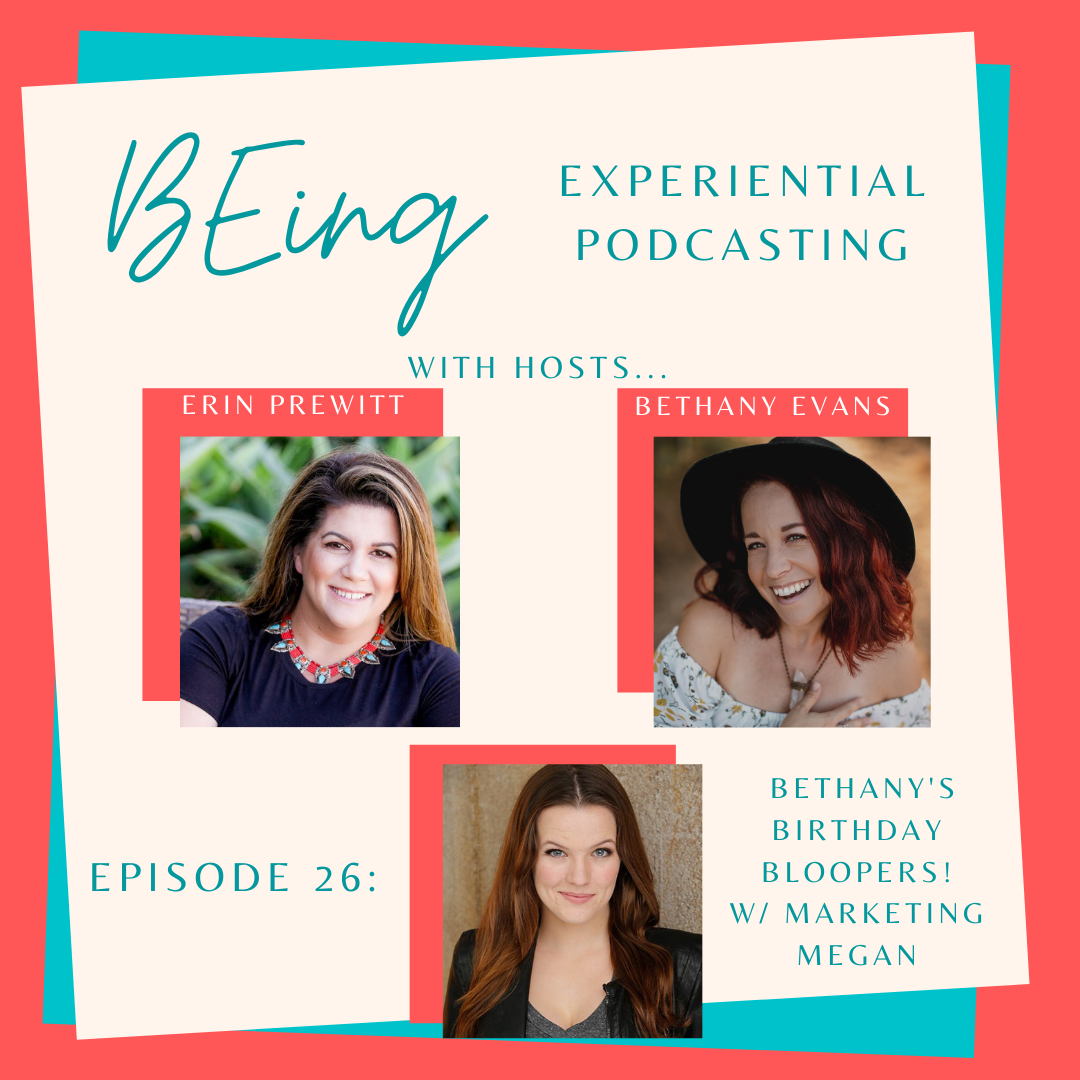 We are so excited to welcome you to the twenty-sixth episode!
BEing is where we are making podcasts come alive through what we call "experiential podcasting". Each episode we will provide our listeners with new, valuable content through our own experiences that you can then practice, integrate, and learn about to apply in your own life. It is our commitment to offer inspiring, insightful content that awakens your mind, body and spirit as a transformative experience.
In this episode, Megan, the brains behind marketing on the podcast, leads Bethany and Erin through a hilarious bloopers reel that was recorded on Bethany's birthday.
The gift that keeps on giving is their willingness to laugh at themselves and get educated on a few things in the process. Megan surprises them with clips from past episodes and shines a light on their awkward tendencies while recording. Don't miss this hilarious episode!
Tune in for the "Intuitive Hits" after episode where Bethany and Erin read for Doug, a listener of the podcast!
**Where you can follow them beyond here and work with them directly: