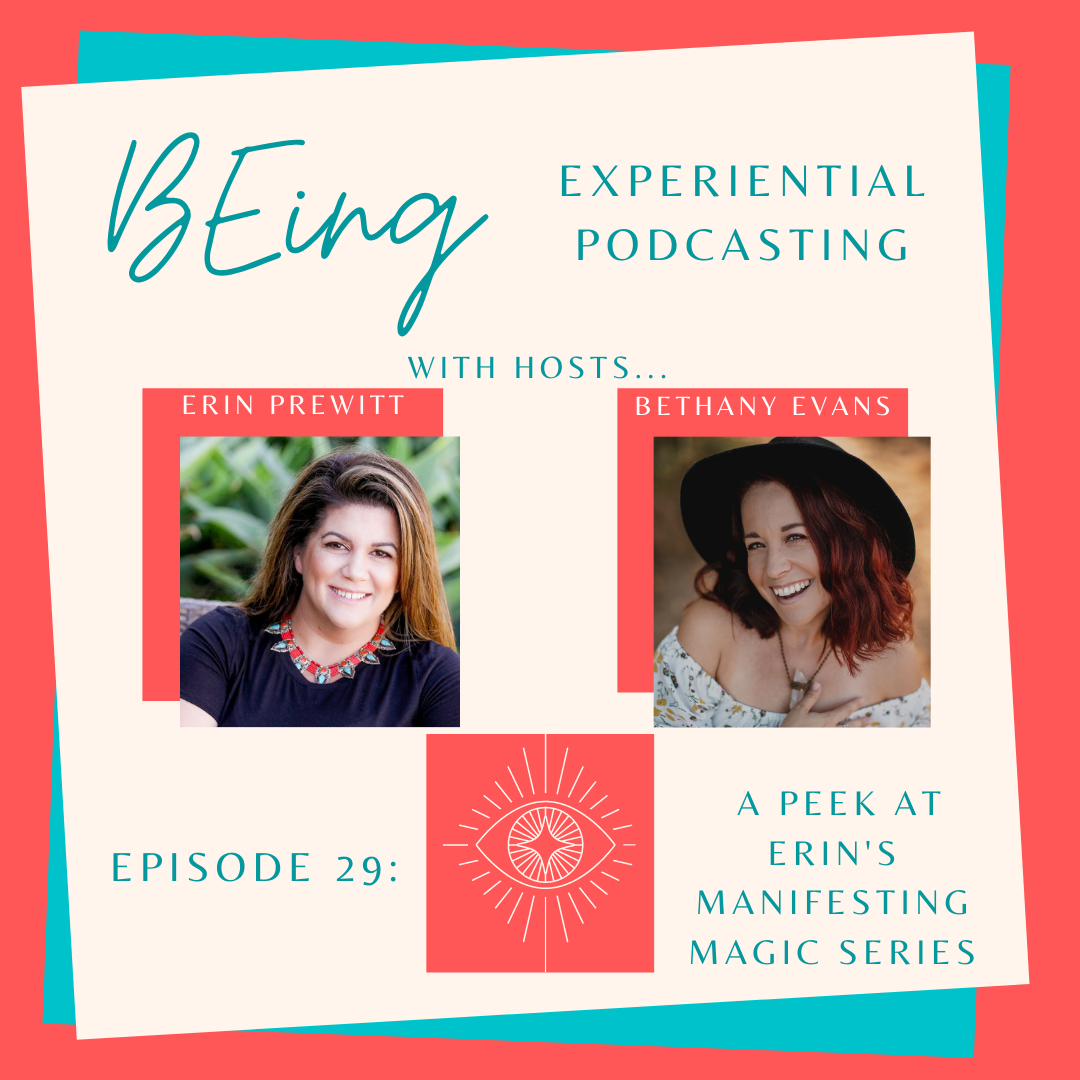 We are so excited to welcome you to the twenty-ninth episode!
BEing is where we are making podcasts come alive through what we call "experiential podcasting". Each episode we will provide our listeners with new, valuable content through our own experiences that you can then practice, integrate, and learn about to apply in your own life. It is our commitment to offer inspiring, insightful content that awakens your mind, body and spirit as a transformative experience.
In this episode Erin gives us a sneak peek inside her returning 6-week Manifesting Magic Mastermind series that starts March 24, 2021! She gives us the scoop on:
What "manifesting" is, how we can tap into it, and why she created her Manifesting Magic series,

Examples of ways she has helped other people manifest in their lives and the some of the blocks she sees when it comes to manifesting for ourselves,

She asks Bethany to share where she is stopped with manifesting and a sample of how to help her move through it,

A sample exercise for the listeners to start their journey with manifesting, plus all of the info on how you can sign up and what it entails!
Tune in for the "Intuitive Hits" after episode where Bethany and Erin read for Zahava, a listener of the podcast!
**Where you can follow them beyond here and work with them directly: