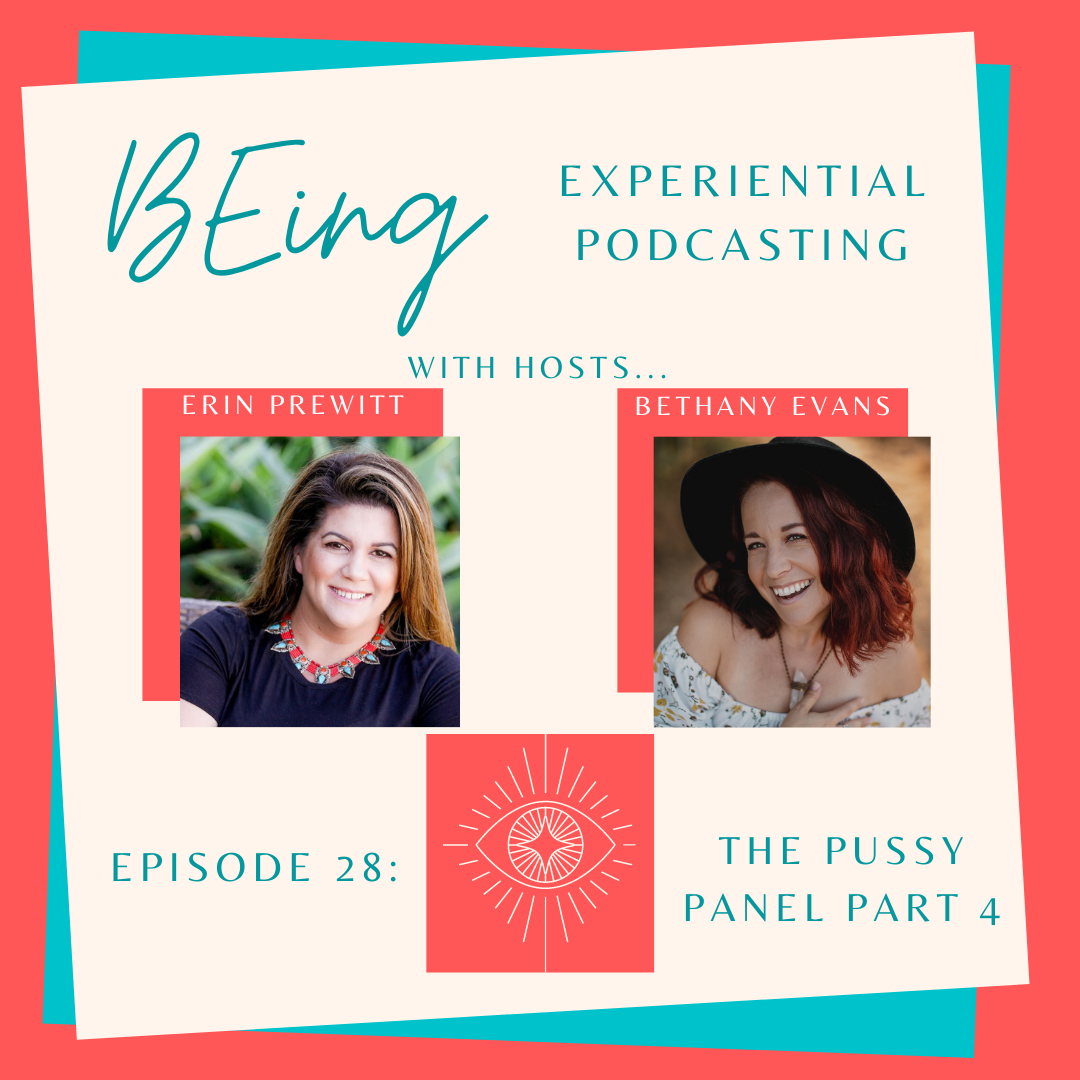 We are so excited to welcome you to the twenty-seventh episode!
BEing is where we are making podcasts come alive through what we call "experiential podcasting". Each episode we will provide our listeners with new, valuable content through our own experiences that you can then practice, integrate, and learn about to apply in your own life. It is our commitment to offer inspiring, insightful content that awakens your mind, body and spirit as a transformative experience.
This episode is the fourth and final part in our Pussy Book Club series where Bethany and Erin along with a panel of women they brought together discuss their thoughts, experiences, and breakthroughs through reading the book Pussy: A Reclamation by Regena Thomashauer. They reflect on their experiences, talking about:
The most impactful practices they took on and how it transformed them,

How they reconciled with religious and other conditioned societal beliefs that don't support Pussy as being a part of their inner guidance,

How they see this conversation and movement continuing now that the panel is complete,

Plus gratitudes and love for the panel and the listeners for being a part of this journey!
If you would like to read along and be a part of the conversation, join the BEing Experiential Book Club - Reading Pussy: A Reclamation Facebook group where you can share your experiences and interact with Bethany, Erin and the women on the panel: www.facebook.com/groups/beingexperientialbookclub/
**Where you can follow them beyond here and work with them directly: