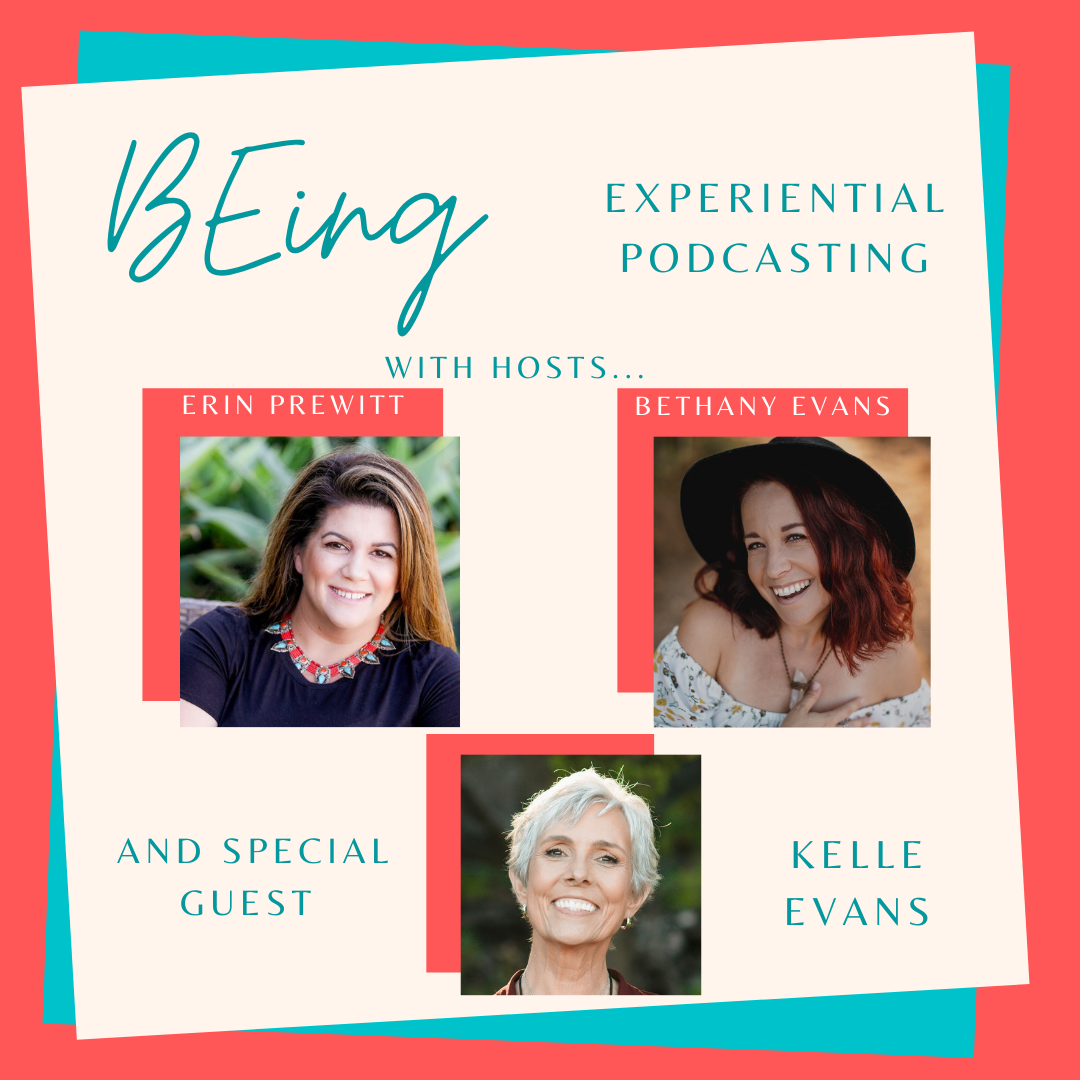 We are so excited to welcome you to the thirtieth episode!
BEing is where we are making podcasts come alive through what we call "experiential podcasting". Each episode we will provide our listeners with new, valuable content through our own experiences that you can then practice, integrate, and learn about to apply in your own life. It is our commitment to offer inspiring, insightful content that awakens your mind, body and spirit as a transformative experience.
In this episode we have the lovely Kelle Evans back on to talk all things crystals! We dive into:
Kelle's journey with crystals and what had her open up her own crystal store,

Her recommendations for "must have" crystals for your health, protection, love, healing, sensuality, etc.

How to best arrange crystals in your home including simple crystal rituals,

Her suggestions for beginners and how to start your own crystal collection, plus much more!
To visit Kelle's store, you can see her locally in Ventura at The Healing Portal, 2060 Knoll Drive, during select business hours or visit her website www.healingportal.net
She can ship to you, offers curbside pick up, video call selections, and COVID compliant in person consultations! 
See Bethany for a mini reading every 1st and 3rd Wednesday and Erin every last Wednesday each month from 3-6 pm during Kelle's Open Studio Hours locally at The Healing Portal in Ventura.
Tune in for the "Intuitive Hits" after episode where Bethany and Erin read Kelle!
**Where you can follow them beyond here and work with them directly: