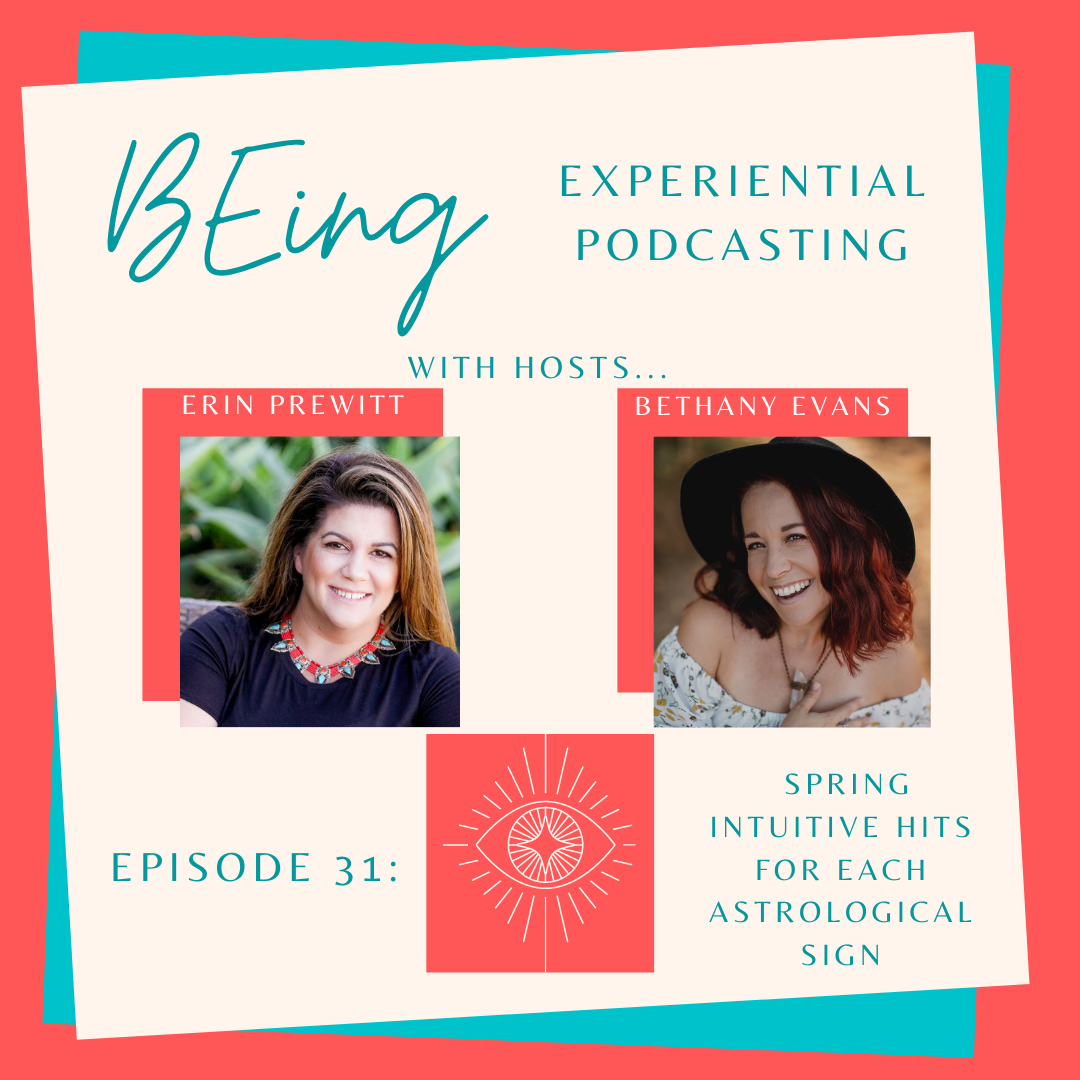 We are so excited to welcome you to the thirty-first episode!
BEing is where we are making podcasts come alive through what we call "experiential podcasting". Each episode we will provide our listeners with new, valuable content through our own experiences that you can then practice, integrate, and learn about to apply in your own life. It is our commitment to offer inspiring, insightful content that awakens your mind, body and spirit as a transformative experience.
In this episode Bethany and Erin discuss the Astrological New Year and Spring Equinox that happened on March 20th and the transition into Aries season. They break down:
The energy that this transition represents and how it will feel as we shift from Winter to Spring, supported by Aries season,

How it may show up in your bodies as women related to your Menstrual cycle,

What you can do to celebrate and call in the energy of new beginnings,

They read for each Astrological sign and tap into how the energy will show up for the signs!
The "Intuitive Hits" for this week is integrated during the episode for each astrological sign!
**Where you can follow them beyond here and work with them directly: