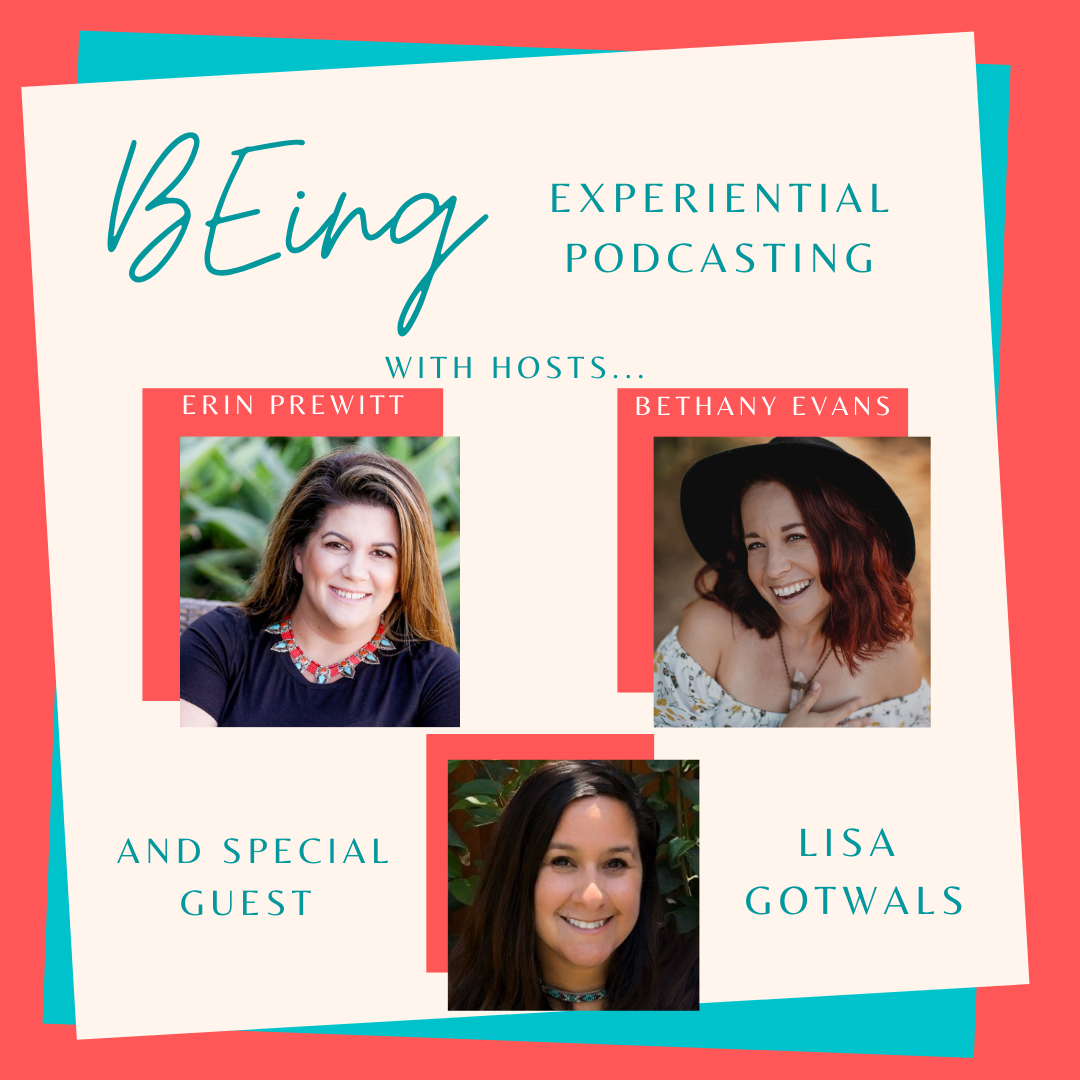 We are so excited to welcome you to the thirty-second episode!
BEing is where we are making podcasts come alive through what we call "experiential podcasting". Each episode we will provide our listeners with new, valuable content through our own experiences that you can then practice, integrate, and learn about to apply in your own life. It is our commitment to offer inspiring, insightful content that awakens your mind, body and spirit as a transformative experience.
In this episode Bethany and Erin speak to Lisa Gotwals, who is a holistic nurse, author, and intuitive reader who grounds her work in First Nation truths. We discuss:
Lisa's background as a nurse and how she integrates all of her gifts in her healing work,

Her perspective on what 2021 energy has in store for us and what 2020 represented for us in our collective healing,

How she incorporates her Native American roots and truths with her nursing and healing work,

The book she wrote, Loana's Way, her new creation - HAWK Way, and stay tuned for the end where she shares with us an amazing drum healing!
About Lisa:
Lisa has always felt a deep connection with healing energy.
Since she was a little girl, her grandma inspired her by telling her that she would be a healer. 
Lisa has over 20 years of experience in the medical field, is a board-certified Holistic Nurse, Reiki Master/Teacher, and intuitive.
After receiving a vision, she decided to follow her calling and leave traditional nursing to open Loana Healing. Since then, she's published her first book Loana's Way, led holistic retreats in Hawaii, and is currently guiding her clients through HAWK Way, her process to reconnect you with your higher wisdom.
To connect with Lisa, follow her on Instagram: @loanahealing
Visit her website: www.loanahealing.com
Tune in for the "Intuitive Hits" after episode where Bethany and Erin read Lisa!
**Where you can follow them beyond here and work with them directly: