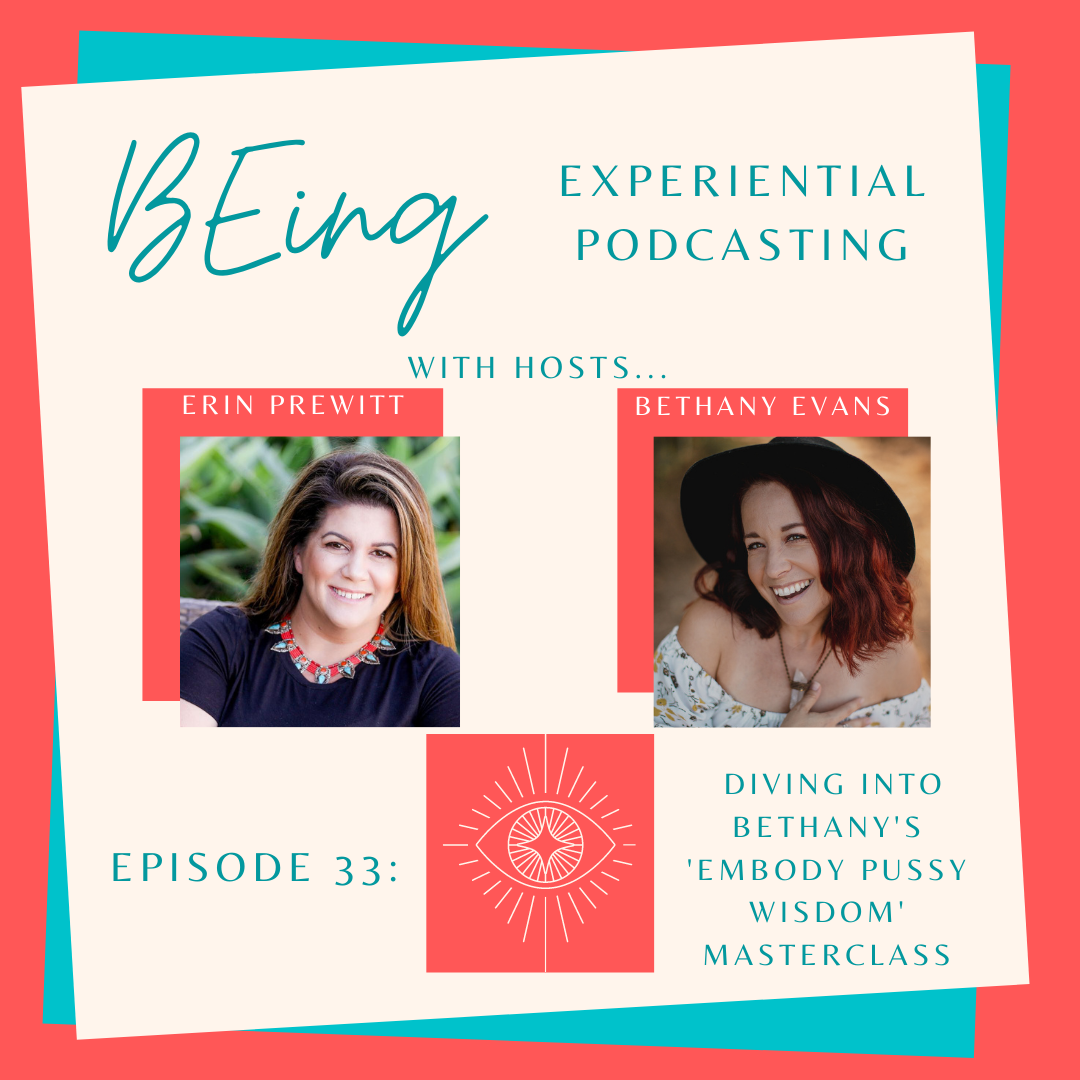 We are so excited to welcome you to the thirty-third episode!
BEing is where we are making podcasts come alive through what we call "experiential podcasting". Each episode we will provide our listeners with new, valuable content through our own experiences that you can then practice, integrate, and learn about to apply in your own life. It is our commitment to offer inspiring, insightful content that awakens your mind, body and spirit as a transformative experience.
Today Bethany gives us an inside look at her new Masterclass series – Embody Pussy Wisdom! She has been on her own Pussy Awakening Journey since she had her son in 2014, and it changed her life in the most profound ways. Her passion now is supporting other women in tapping into their own Pussy Power and being a guide for them during that beautifully messy transformation. Her Masterclass series launches April 19th and she shares more about:
What it means to "Embody your Pussy Wisdom" and why she named it that,

Why she uses the word "pussy" and how she addresses others who aren't comfortable using the word,

A little peek at what will be discussed in each Masterclass,

Her one on one coaching with this topic, plus giving the listeners a sample of it with Erin, plus much more!

The first Masterclass is on April 19, 2021 and you can sign up on her website today: www.empoweringauthenticity.com/masterclass
Tune in for the "Intuitive Hits" after episode where Bethany and Erin read for Laura, a listener of the podcast!
**Where you can follow them beyond here and work with them directly: