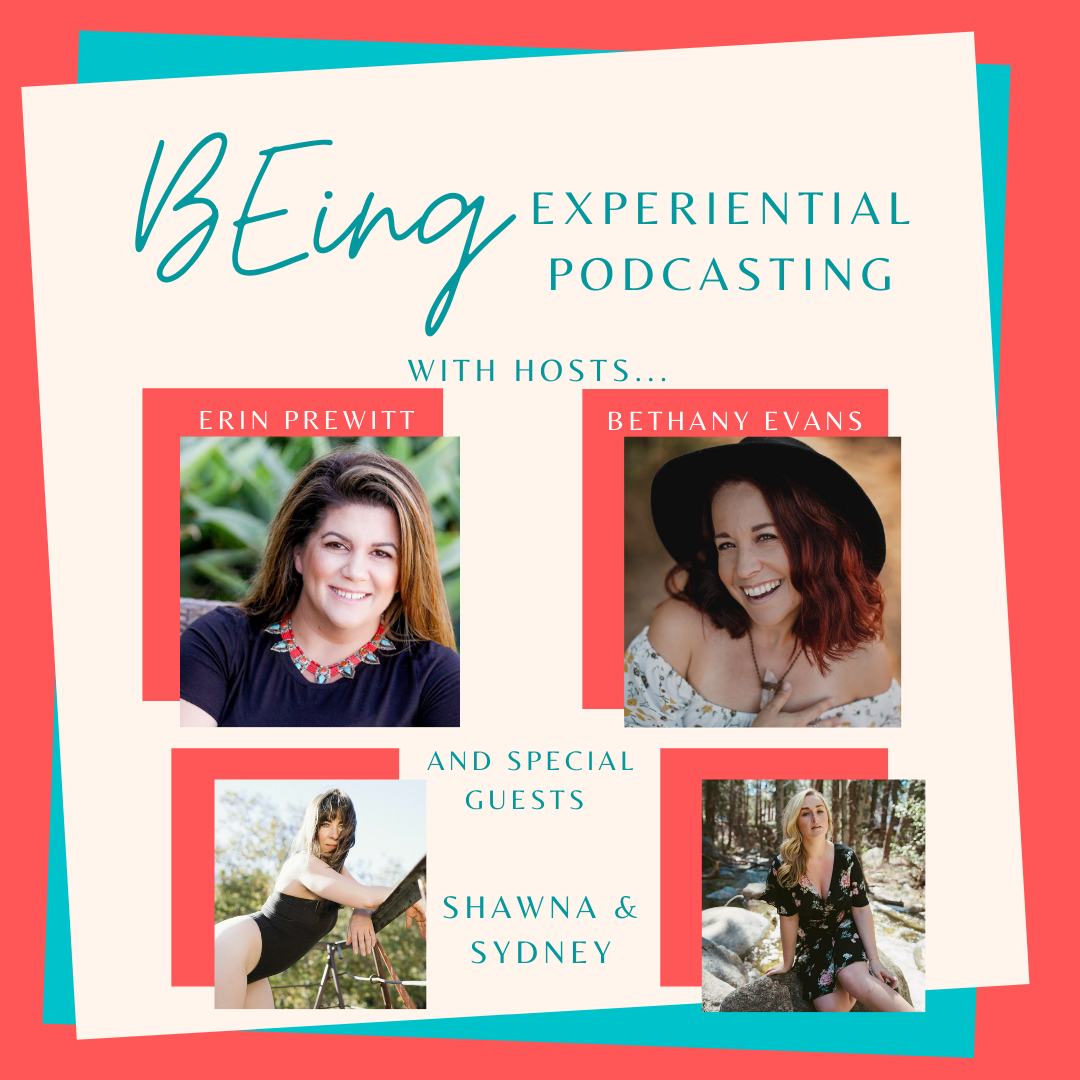 We are so excited to welcome you to the thirty-fourth episode!
BEing is where we are making podcasts come alive through what we call "experiential podcasting". Each episode we will provide our listeners with new, valuable content through our own experiences that you can then practice, integrate, and learn about to apply in your own life. It is our commitment to offer inspiring, insightful content that awakens your mind, body and spirit as a transformative experience.
We created this new series called "Breaking the Shame" because after our book club series reading "Pussy: A Reclamation," it became apparent how so many of us hold deep shame that keep us from living our lives to the fullest. We saw shame of our own bodies, our self-expression, or our own intuitive knowing, to name a few. In order to address this shame head on and empower a change, we decided to talk to some experts in these topics!
In today's episode we talk to Shawna and Sydney who share with us their personal experiences with living in the shameful relationships they had in their own bodies, how they transformed it and now how they support others in doing the same in their program Body I Love You! We dive into:
What they would magically change for people in their relationships with their bodies,

Their own personal stories and experiences of how they changed their relationships to their own bodies to that of loving and empowering,

The societal influences they see are working and not working when it comes to how we love our own bodies,

Some of the topics they discuss in their program Body I Love You and why they created it,

Plus a sample exercise for everyone to practice developing a deeper, healthier relationship with our bodies!
From Shawna and Sydney:
"No matter what your physical appearance, adaptability, age or phase you are experiencing, a relationship to your body that is loving, unconditional and sacred is available to you. Are you willing to open up? Are you willing to think differently? Are you willing to finally prioritize yourself? Body, I Love You is the brave space for you."
Visit www.bodyiloveyou.com for more. 
Tune in for the "Intuitive Hits" after episode where Bethany and Erin read for Shawna and Sydney!
**Where you can follow them beyond here and work with them directly: