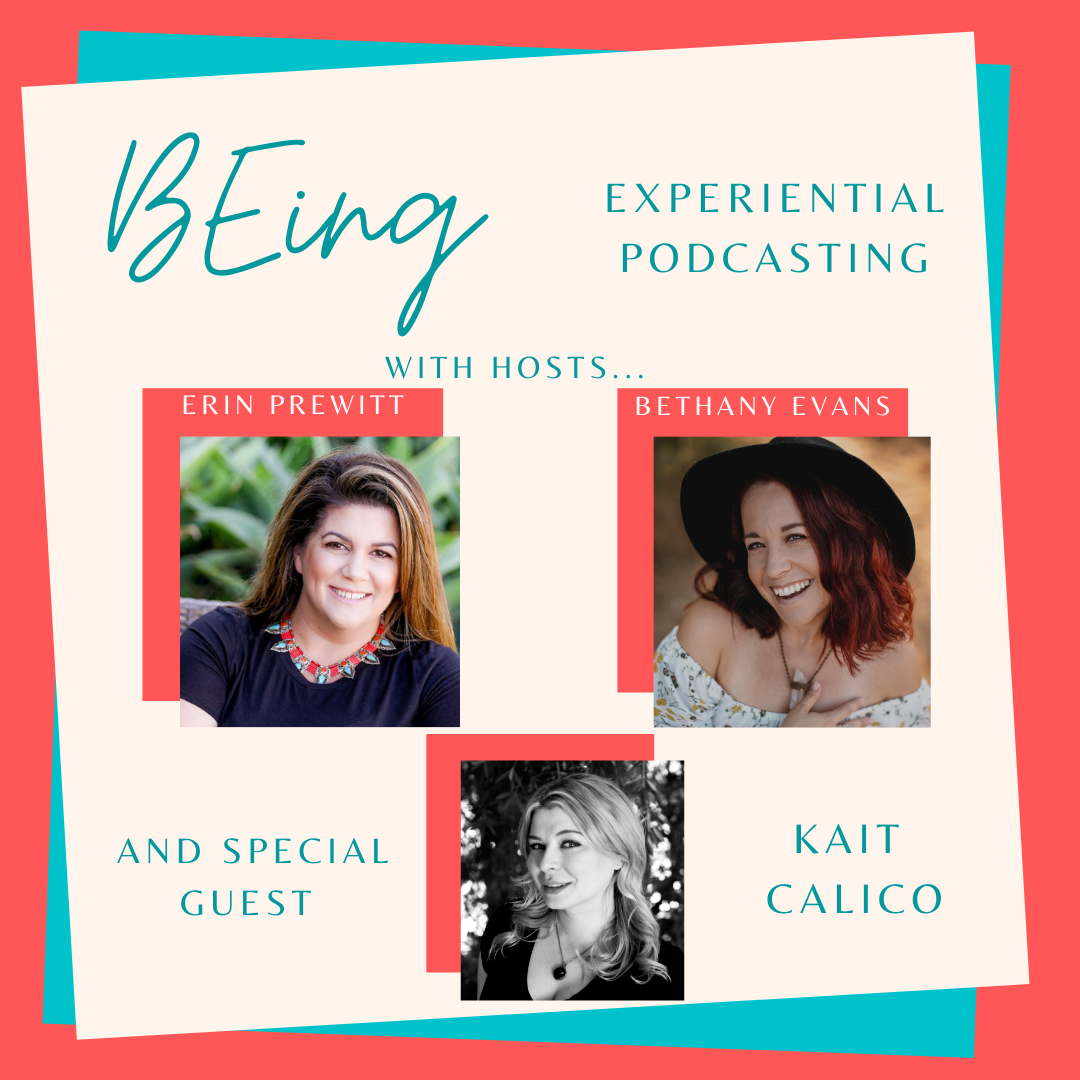 We are so excited to welcome you to the thirty-eighth episode!
BEing is where we are making podcasts come alive through what we call "experiential podcasting". Each episode we will provide our listeners with new, valuable content through our own experiences that you can then practice, integrate, and learn about to apply in your own life. It is our commitment to offer inspiring, insightful content that awakens your mind, body and spirit as a transformative experience.
In this episode we continue our conversation around breaking the shame in women. Today, we invited Kait Calico to speak to us about the history of women who have been the keepers of ancient wisdom - healers, witches, pirates, fairies and more. We discuss:
The history of wisdom keepers and healers and how they used to be treated in communities,

How these powerful women (and men) may have fallen from others' favor in the past and why they were persecuted,

How we inherit skills from our ancestors,

The shift we see now as women (and men) reclaim this ancient wisdom and power in modern ways, plus Kait gives us a spiritual detox bath potion to use!

Get the potion here: Spiritual Detox Bath Potion by Kait Calico
More about Kait:
She is a Wellness Counselor, Evolutionary Astrologer, Reiki Practitioner, and Martial Artist who has been practicing natural witchcraft for over 30 years. She uses her background in anthropology, the occult, psychology, and mental health to provide a safe space for people to explore their deepest selves. Kait lives with her husband, newborn son, and her full family of pets on the sunny central California coast.
To get in touch with Kait, follow her on IG: @kaitcalico
Tune in for the "Intuitive Hits" after episode where Bethany and Erin read for Kait!
**Where you can follow them beyond here and work with them directly: