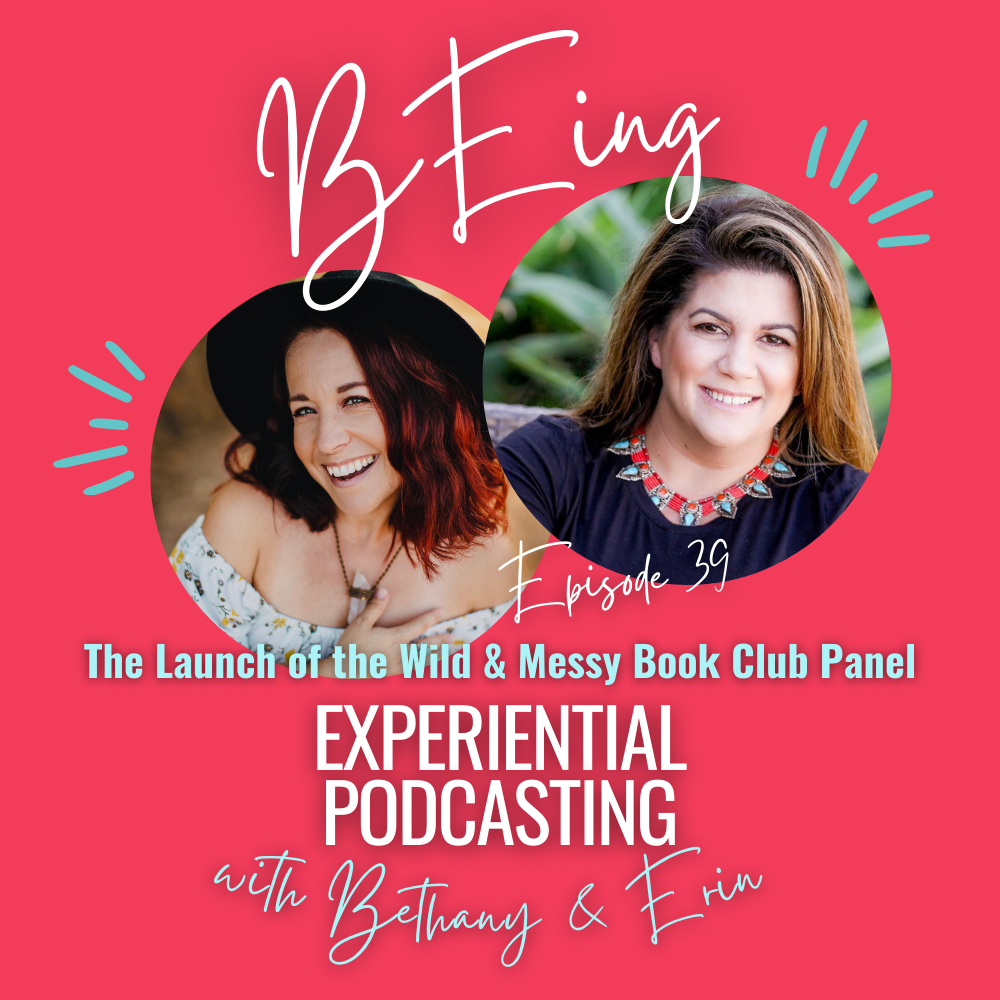 We are so excited to welcome you to the thirty-ninth episode!
BEing is where we are making podcasts come alive through what we call "experiential podcasting". Each episode we will provide our listeners with new, valuable content through our own experiences that you can then practice, integrate, and learn about to apply in your own life. It is our commitment to offer inspiring, insightful content that awakens your mind, body and spirit as a transformative experience.
This is the first episode for our second book club series, which we have named the Wild and Messy Panel! We are reading the book "Untamed" by Glennon Doyle, which is a memoir sharing one woman's journey of un-caging herself from an inauthentic life, social expectations, and her own need to look good and do "the right thing". It is our hope that each of us has both our own personal and collective awakenings where we can liberate ourselves from our own cages. This group has been invited to be open and honest about their journey of their un-caging. So lets jump in! In this first episode we discuss:
Where we may feel or have felt caged in our lives and how we got out of it,

Having our own "oh shit" moments where we decided to blow shit up in our lives and dealing with the aftermath,

How as women, we may feel caged when it comes to sex,

How we may be conditioned to look outside of ourselves for the answers as women, plush so much more!
Join our private Facebook group to read along with us and interact with Bethany, Erin and the ladies on the panel: https://www.facebook.com/groups/wildandmessybookclub/
**Where you can follow them beyond here and work with them directly: