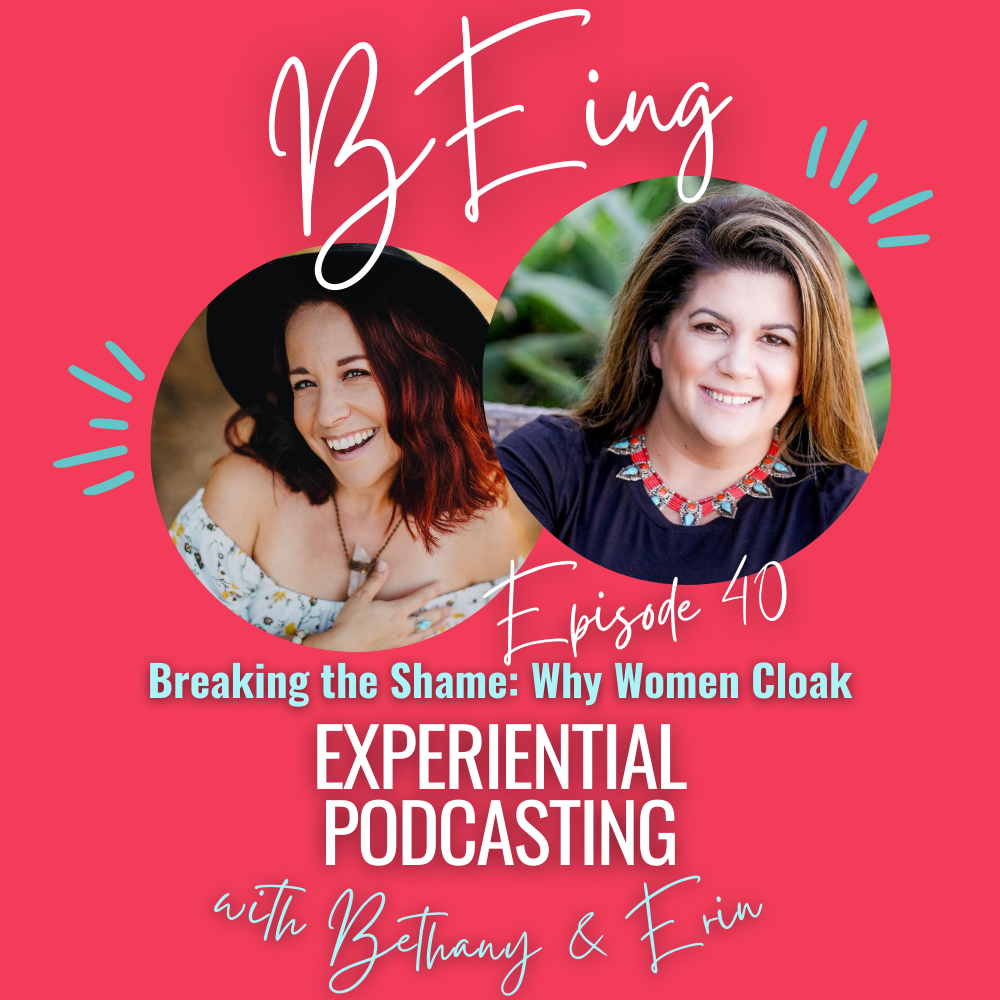 We are so excited to welcome you to the fortieth episode!
BEing is where we are making podcasts come alive through what we call "experiential podcasting". Each episode we will provide our listeners with new, valuable content through our own experiences that you can then practice, integrate, and learn about to apply in your own life. It is our commitment to offer inspiring, insightful content that awakens your mind, body and spirit as a transformative experience.
In this episode, Bethany and Erin continue the conversation around breaking the shame in women. This time, they are talking about cloaking. They discuss:
What cloaking is and why women do it,

A short history about why women needed to start cloaking their gifts and power,

What modern day cloaking looks like and the legacy we are leaving for women in the future by uncloaking,

Tips and practices to support you in uncloaking in your own life, plus much more!
Tune in for the "Intuitive Hits" after episode where Bethany and Erin read Andre, a listener of the podcast!
BEing now has it's own Instagram page! All updates will now be posted here: @beingexperientialpod
Follow them there!
**Where you can follow them beyond here and work with B & E directly: