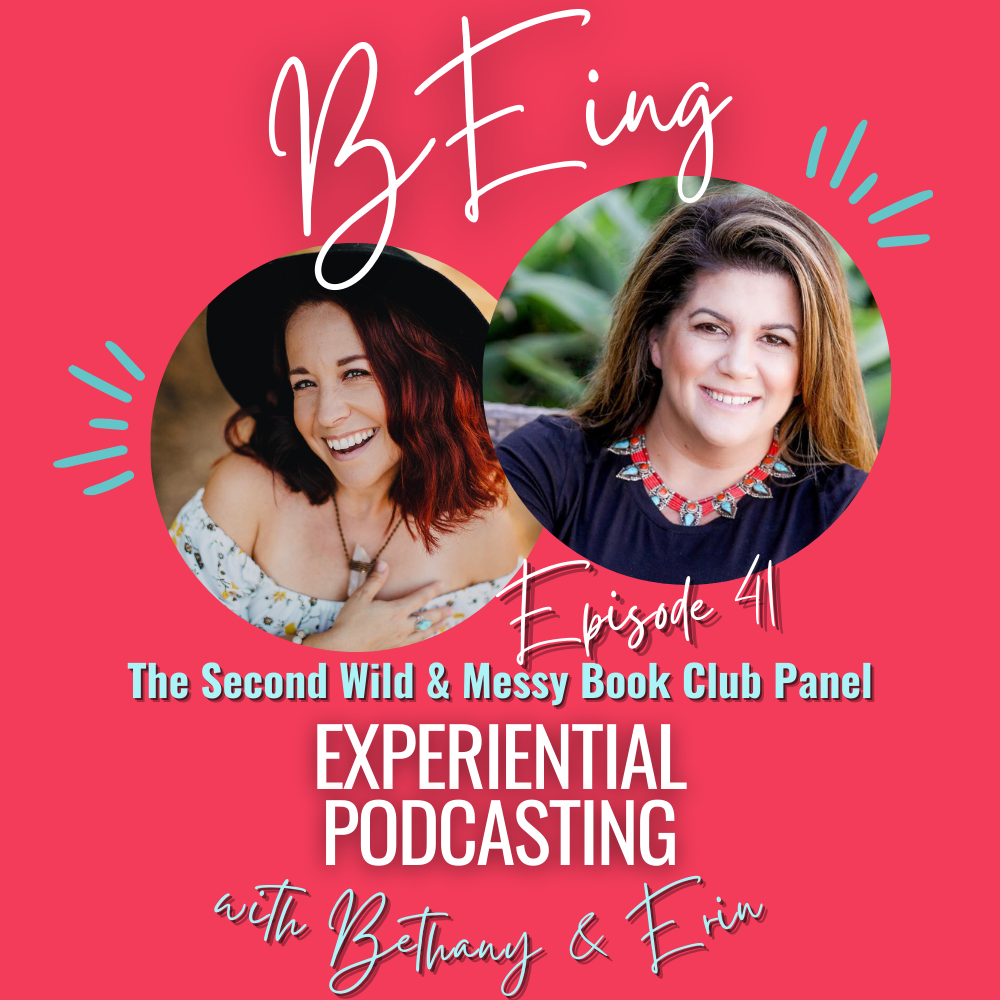 We are so excited to welcome you to the forty-first episode!
BEing is where we are making podcasts come alive through what we call "experiential podcasting". Each episode we will provide our listeners with new, valuable content through our own experiences that you can then practice, integrate, and learn about to apply in your own life. It is our commitment to offer inspiring, insightful content that awakens your mind, body and spirit as a transformative experience.
In this episode we continue our Book Club discussion about the book 'Untamed' by Glennon Doyle. The panel of Wild and Messy ladies met to talk about Part 2 of the book. They dive into:
Numbing as Glennon speaks about it in the book and where they have numbed in their own lives,

Who is a people pleaser and how it shows up,

Who has gone outside of themselves to search for an answer to something significant in their lives,

Their thoughts on burning things to the ground in order to build anew, plus much more!
Join the private Facebook group to read along and interact with Bethany, Erin and the panel of Wild and Messy women:
www.facebook.com/groups/wildandmessybookclub/
BEing now has it's own Instagram page! All updates will now be posted here: @beingexperientialpod
Follow them there!
**Where you can follow them beyond here and work with them directly: