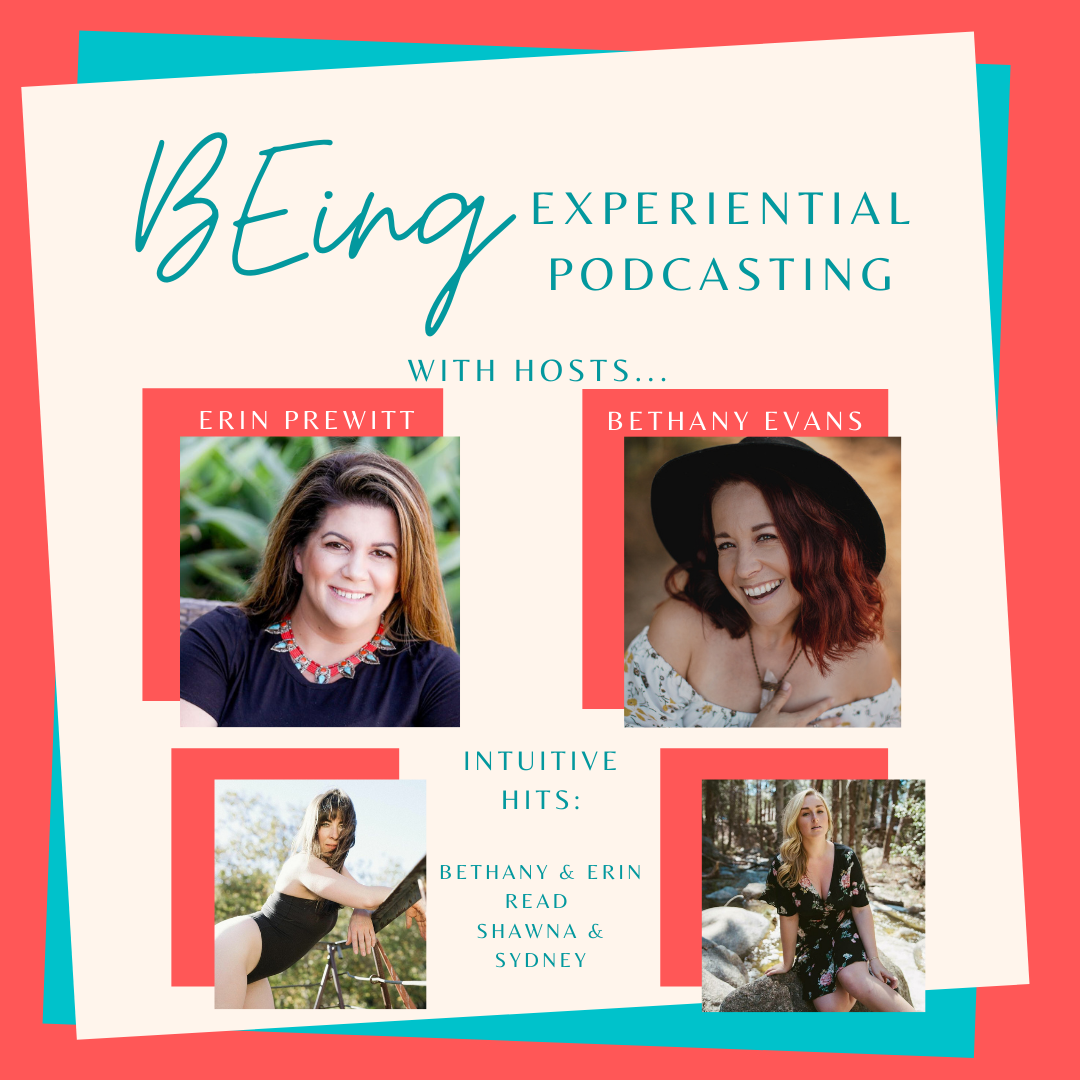 Welcome to the "Intuitive Hits" section of our podcast!
After each full episode, we record a mini reading where either Bethany, Erin, or both read each other, our guests, or one of our listeners!
It gives you a chance to experience their gifts in action. To be one of the lucky listeners who gets a free mini reading, follow Bethany and Erin in Instagram: @empoweringauthenticity and @therealerinprewitt to find out how you can be chosen!
In this mini episode, Bethany and Erin read for their guests Shawna and Sydney of Body I Love You.