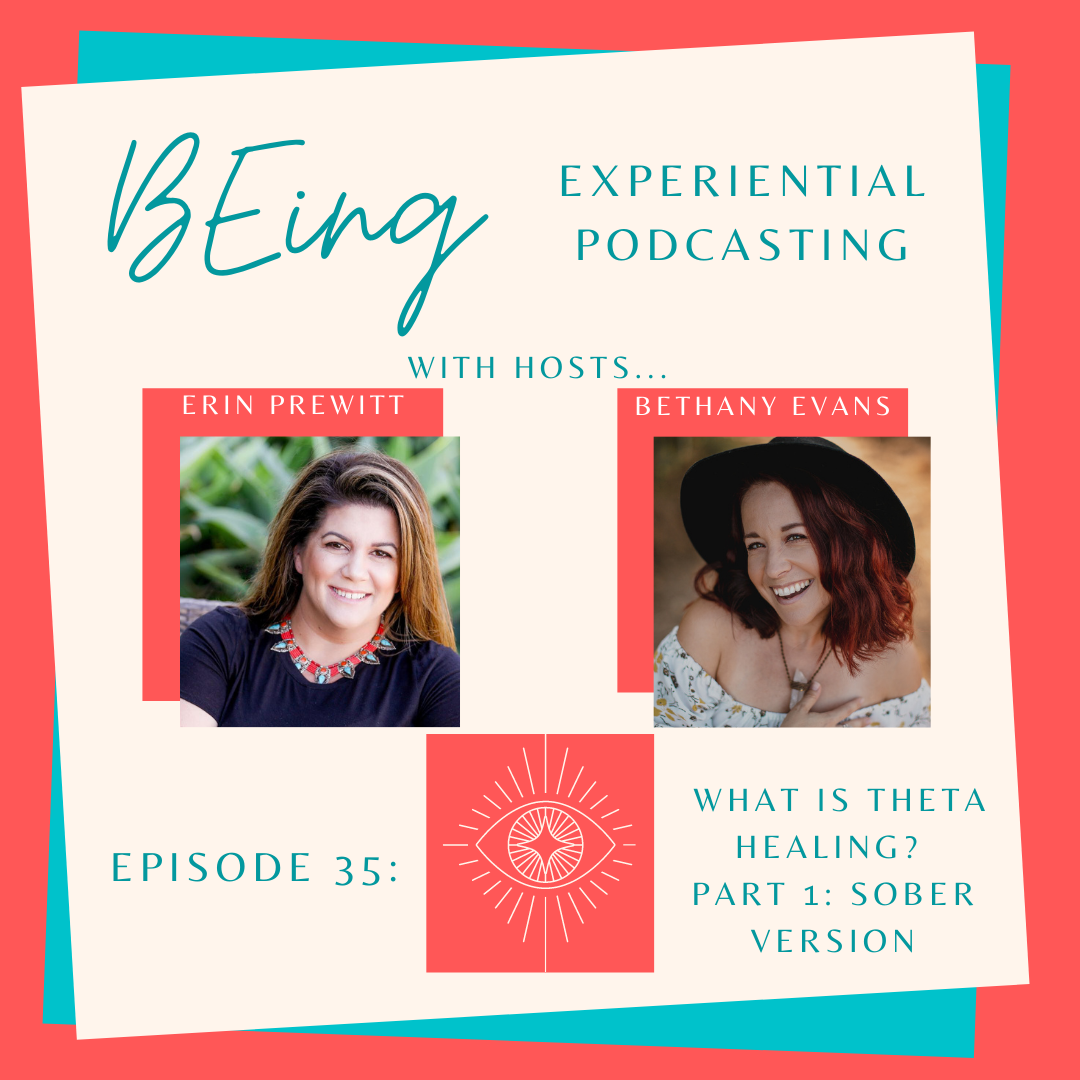 We are so excited to welcome you to the thirty-fifth episode!
BEing is where we are making podcasts come alive through what we call "experiential podcasting". Each episode we will provide our listeners with new, valuable content through our own experiences that you can then practice, integrate, and learn about to apply in your own life. It is our commitment to offer inspiring, insightful content that awakens your mind, body and spirit as a transformative experience.
In this episode we introduce ThetaHealing®! Bethany and Erin recently attended a training with two other women to learn a new healing modality called ThetaHealing® and today, they give you an inside look at how the training went, what it is, and how it works.
In two weeks you will get the flip side view of the class when Bethany and Erin, plus their gal-pals Sarah and Debby recorded an episode together during the weekend, after having a few drinks. They are calling it, Drunk Theta, Part 2! In this sober episode they discuss:
What ThetaHealing® is, how it works, and what someone might get out of having a session,

Stories about how Bethany and Erin have used it for themselves, each other, and friends, family and clients,

Funny stories from the training weekend,

How they incorporate it into their coaching/healing work and how you can work with them, plus much more!
**Where you can follow them beyond here and work with them directly: